Why writing good B2B cold emails is important
People say cold emails are dead because it's challenging to get a response from someone who doesn't know who you are.
The reason your prospect doesn't respond to you is because you don't provide enough value for them in your cold email. And probably he is already getting 100s of emails daily from people trying to sell him/her their products or services 
That's the reason why writing a good cold email is important. A well-written cold email that talks more about your prospect's challenges and how you can help them will get more responses than an email that only speaks about your great your product or service is.
What will you learn from this webinar?
Compare a few samples of a good and bad cold email
Understand common mistakes while writing cold emails.
See a step-by-step approach to creating a perfect cold email.
A framework to write cold emails that will get you more responses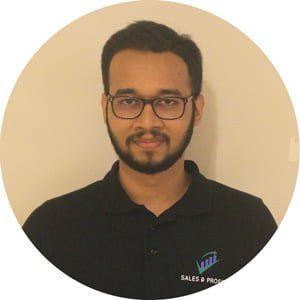 Murtaza Poonawala - Asst. Manager Demand Generation - Sales & Profit
Murtaza has 5+ years of experience in B2B demand generation and marketing. He leads the overall marketing department of Salse & Profit and his sole job is to generate more qualified leads for the sales team using various marketing channels and strategies.