Why is sales productivity important?
Sales productivity is one of the most important things for a sales team because sales strategies and productivity go hand in hand.
If your sales team's productivity is not aligned with the sales strategies, the sales strategy will fail. Therefore it's very important to keep a check on your sales. team's productivity.
Being in the B2B sales consulting industry, we've worked with multiple clients in building strategies to increase their sales team's productivity. And a leader plays a very important role in successfully achieving this. 
What will you learn from this webinar?
Uncover the Macro & Micro facets of sales productivity.
Why do Macro factors matter over Micro?
What are the top 5 Macro factors?
Impact of each of these factors on sales productivity
Some insight into measuring the sales productivity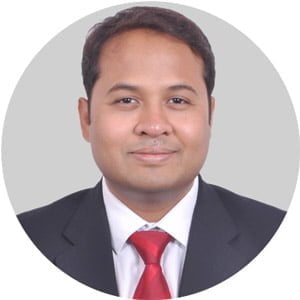 Pavan Gupta - Sales Consultant - Sales & Profit
Pavan Gupta is a Sales consultant & sales trainer who helps B2B companies & professionals build sales strategy and GTM to scale businesses faster with a clear direction of growth & operations.
Pavan has experienced B2B sales in multiple industry verticals ranging from Telecom, Manufacturing, Distribution & retail, Entertainment, Hospitality, IT/ITES, BFSI etc.