Why do companies need to build a sales talent strategy?
Salespeople are the core to formulate the success of an organization. But many organization doesn't have a strategy for hiring sales talents on time, attracting top sales talents and reducing the attrition.
You need a sales talent strategy to tackle these issues and get a competitive advantage in the market through sales talents.
As a B2B sales recruitment agency, we help our clients build a strong sales talent strategy so that they can attract top sales talents and build a high performing sales team
What will you learn from this webinar?
Uncover the trends in the Sales talent industry and how to cope with them.
Gain some industry best practices approach in strategizing your sales talent issues.
Find out how Sales & HR should align to meet the Sales goals.
We'll share best practices and benchmarks we've learned from helping 100+ high-growth tech companies scale sales.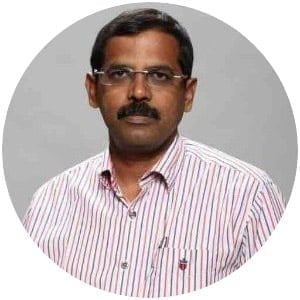 C Rajasekaran - Co Founder - Sales & Profit
CR is the Co-Founder of Sales & Profit and an experienced B2B Sales & talent Consultant. With Selling as his core skill, he has built and executed several Sales strategies and leveraged Sales talent strategies to accomplish the same. He has 30 years of experience and was in Sales leadership roles in organizations like IBM, Cable & Wireless, Verizon & Telstra. He currently supports tech organizations in creating a talent strategy to build a high performing sales team