What is an Ideal Customer Profile (ICP)?
An ICP -An ideal customer profile is defined as the type of company that would benefit the most from your product or service.
The companies that fit your ICP tend to have the quickest, most successful sales cycle, are most likely to buy and continue to use your product, and has the highest number of evangelists for your brand making them extremely important for business growth.
Why companies need to define an ICP ?
Because "Direction is more important than speed".
In our B2B sales consulting practice with our clients, we teach our clients how to build a focused ICP, because having the right "Ideal Customer Profile (ICP)" defined will make sure your sales efforts are moving in the right direction.
ICP is like a "Field of Play' or "Boundaries' we define whenever we play an outdoor sport. ( eg. Cricket/Football etc). Boundaries clearly tell us – that players are supposed to play inside this and the play area within these boundaries would remain the focus of our sports activities.
What will you learn from this webinar?
Why Ideal Customer Profile (ICP)
What does ICP mean & what does it address
Why now & why is ICP gaining focus so quickly

Insight into ICP & Buyer Persona

Examples of creating an ICP

ICP application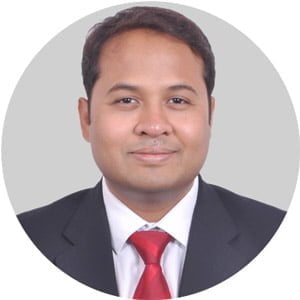 Pavan Gupta - Sales Consultant - Sales & Profit
Pavan Gupta is a Sales consultant & sales trainer who helps B2B companies & professionals build sales strategy and GTM to scale businesses faster with a clear direction of growth & operations.
Pavan has experienced B2B sales in multiple industry verticals ranging from Telecom, Manufacturing, Distribution & retail, Entertainment, Hospitality, IT/ITES, BFSI etc.