Why you should care about objection handling?
If you're in sales and still haven't heard about or used this amazing AI tool – ChatGPT to increase your sales productivity…….
then you should definitely checkout this webinar!
With AI changing the world and traditional methods getting weak, it's important for salespeople to adapt fast.
This webinar will acquaint those in sales to understand ChatGPT and show ways in which sales professionals could leverage it for their benefit.
What will you learn from this webinar?
In this webinar you will learn:
Emerging new AI technologies:
Its current and potential impact on sales
How to use ChatGPT
How to leverage it and become successful in sales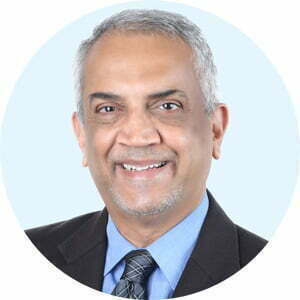 Vasudev Murthy - Managing Partner - Focal Concepts
Vasudev has over thirty years of experience in technology, management consulting and teaching. He was certified in various Miller Heiman sales processes including Solutions Selling, Consulting Selling and Channel Sales. He is also knowledgeable about Revenue Strom and Richardson Sales Performance.

He is a well-known keynote speaker and has addressed various groups on ChatGPT and the Metaverse.

He is the author of eight books, including one on Effective Proposal Writing (Sage 2006) and the other on Organizational theory and practice – How Organizations Really Work (Bloomsbury 2015).