Customer prospect has a pain, seller has a solution, but the customer has not realised the requirement.
How do great sellers respond to this common sales conundrum?
All enterprise sellers/ entrepreneurs have encountered the above situation knowingly/ unknowingly.
We all have got excited knowing that the client has a pain that our solution can solve
However, to our disappointment…..the customer does not respond positively or at times objects to our pitch altogether.
Based on my experience of working with multiple Sales professionals, conducting sales training programs and observing great sales reps from close quarters, I found a specific trend they follow. 
The same is demystified and mentioned below.
I hope the larger enterprise sales community find value from the following :
Step 1 : Great Sellers Quickly Understand Their Prospect's Decision Making Stage
Great sellers are well versed not only with the "Selling Process Stages".
but also with customer's "Buying Process Stages".
They uncover whether the customer is at the "Implicit Need Stage" or "Explicit Need Stage".
If the customer has pain but is ready to live with it, that means the customer has not yet reached to "explicit need" stage.
Step 2 : Great Sellers Do Not Pitch Their Solution to Such Customers
They do not pitch their solutions to customers who are still in the "Implicit Need Stage".
But they don't qualify out the customer either, as they know the customer has a pain, which the seller's solution can solve.
The key part is not to pitch the solution at this stage.
Most sellers make the mistake of pitching a solution and this is where their positioning gets compromised.
Step 3 : Using Advanced Questioning Techniques
There are several questioning techniques that can be used to create customer urgency.
One popular technique is called SPIN Selling.
SPIN stands for Situation, Problem, Implication, and Need-payoff
1) The Situation Question helps you understand the customer's current situation
Example:  How do you currently handle [insert process]?
2) The Problem Question helps you identify the customer's problems.
Example:  How satisfied are you with your current solution for [insert problem]?
3) The Implication Question helps you explore the consequences if the customer's problems remain unaddressed.
Example: What would be the impact on overall productivity and revenue numbers if this problem remains unsolved?
4) The Need-payoff Question helps you identify the customer's problems.
Example: What would be the key benefits to you of solving this problem? What could be the benefit to your customers if this problem is solved?
By using these questions, you can help the customer to realize the urgency of their situation and the need for your solution.
There are other questioning types/techniques as well.
As SPIN is popular, I have shared it as one of the examples.
Step 4 : Sharing Information About Your Solution Without Pitching It
This is a subtle part and this is where great seller's skills come into play.
They share their solution (without pitching it) as more like industry best practice or mention how other companies (who are usually in the prospect's industry) are benefitting by incorporating the solution in their world.
One of the objectives of sharing information should be to create a difference (delta) between the customer's "Present State" and "Desired State".
I would like to emphasize the point – Avoid pitching a solution until the customer is ready.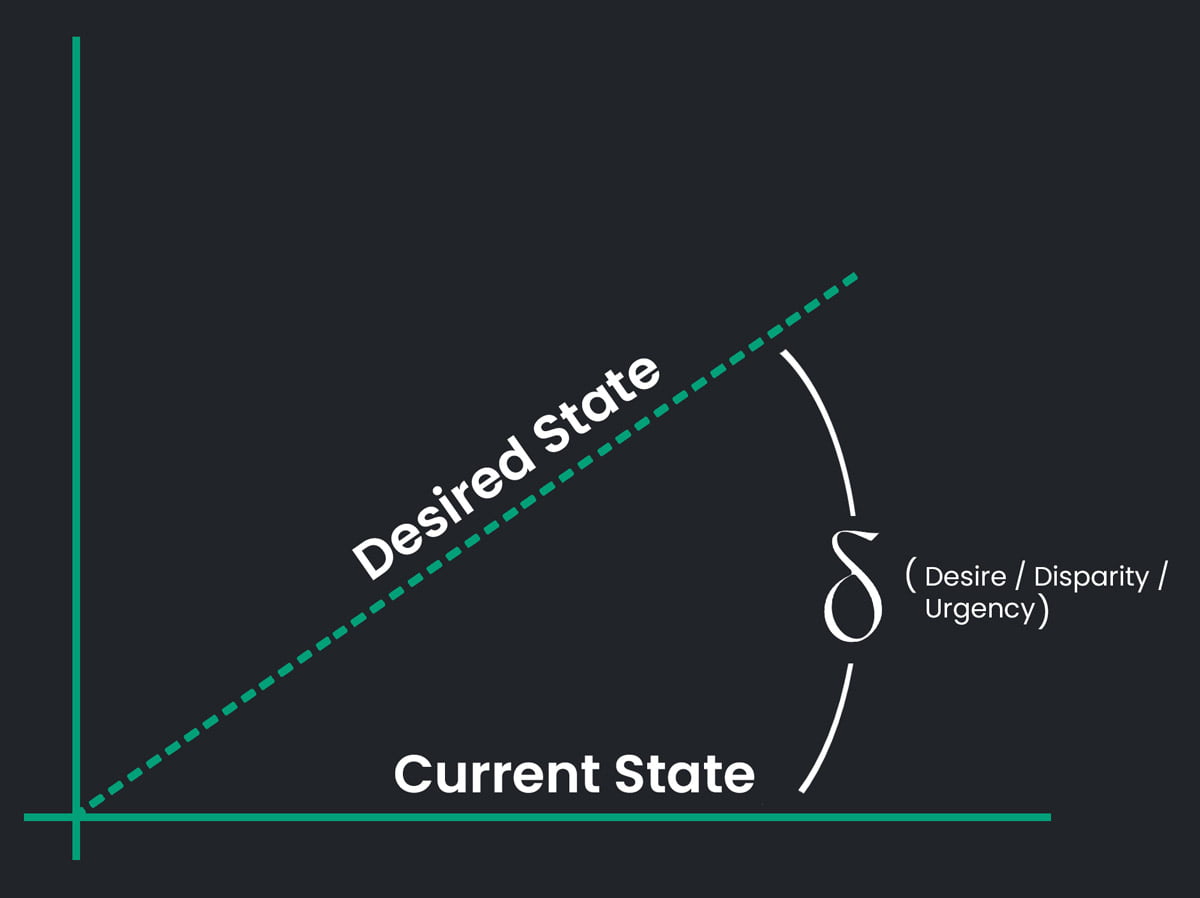 I will give here an example of "Blackberry Mobile" to explain the above.
Whoever has used the Blackberry phone in past, would recall that (almost) everybody was satisfied with BlackBerry.
Rather Blackberry was a status symbol and most of the corporate professionals used it.
One day, smartphones arrived and all of us realised the difference between our "Present State" and "Desired State" and eventually all of us moved to smartphones.
As the seller is not pitching his solution throughout the conversation, the customer (usually) opens up and shares her inputs or asks questions to know more about the solution you are referring to.
When the customer asks you to know more about the solution, this is where her receptivity to know/ listen is high.
This is the time to talk about your solution.
This is a trend, most Great Sales Professionals use to Create Customer Urgency and bring their prospects from the Implicit need stage to a stage where the customer is receptive to knowing about the potential solution (by the seller).
I am not claiming that this approach always works, however, the above 4 Steps approach increases the probability significantly.
The above approach needs practicing and slowly skill gets developed to manage a difficult customer/ sales situation of "Customer Having a Pain, Seller having a Solution but (unfortunately) customer not realised the need to change (requirement)". 
Are You Facing Any Sales Challenges Hindering Your Revenue Growth?
If Yes, request a 100% free "no obligation" sales consulting call where we will understand your current sales challenges and help you with proven methods to solve those, improve your sales metrics and grow your revenue.
(Already 100+ B2B companies have seen growth in their sales and revenue with us)